Explore the Latest
VCE Exam Simulator Software from Avanset
VCE Exam Simulator BASIC
Open VCE practice exams and benefit from interactive learning, score reports & lots of convenient features.
VCE Exam Simulator PRO
User-friendly software that lets you create and edit VCE practice exams.
Get Started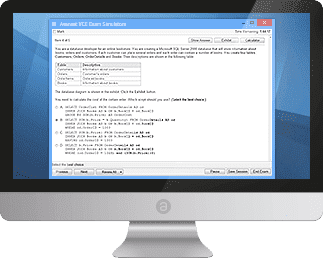 VCE Exam Simulator
for Mac
VCE Exam Simulator engine compatible with all modern versions of Apple/Mac OS for desktop.
Learn more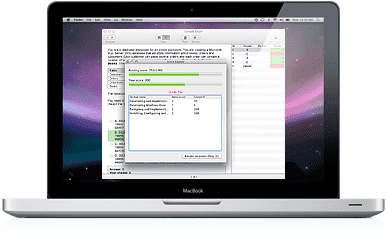 VCE Exam Simulator
for Mobile
Practice for your exams on your mobile device just the same way you do on your desktop. are supported.
Learn more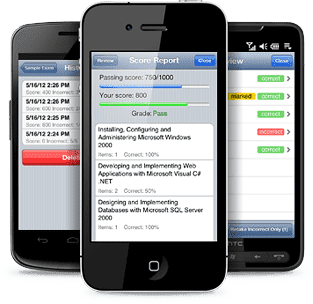 VCE Exam Simulator
Smooth testing engine for interactive exams on your desktop - with advanced features and learning tools.

VCE Player for Mac
Get VCE Exam Simulator for Your Mac Desktop

VCE Mobile
VCE Exam Simulator Apps available for Android and iOS devices.
VCE Files
VCE files are a special exam format associated with VCE Exam Simulator Software, developed and exclusively marketed by Avanset.
VCE files are frequently used by IT professionals for certification exam preparation and training. They are often called exam dumps and contain real questions that come from actual certification exams. However, it's not only IT students and professionals who use VCE files. They are popular with a variety of clients and industries. Click here to learn more about VCE files.
Basically, VCE files provide users with interactive exam environment, so they can get used to the specifics of taking a computer based exam during their preparation process, while also memorizing the questions and answers they will be tested on. VCE files support a variety of question types and special features, like embedding images and more. So, depending on the VCE file you use, your exam questions may look like this:

In other cases, multiple choice questions may include images: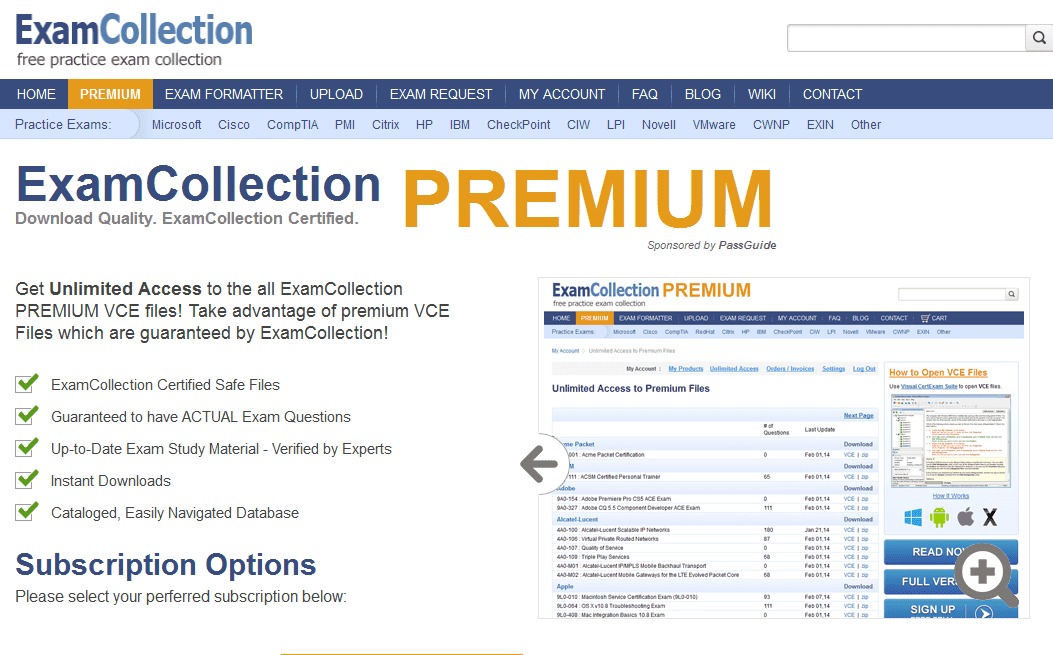 VCE files also support other question types, like drag and drop: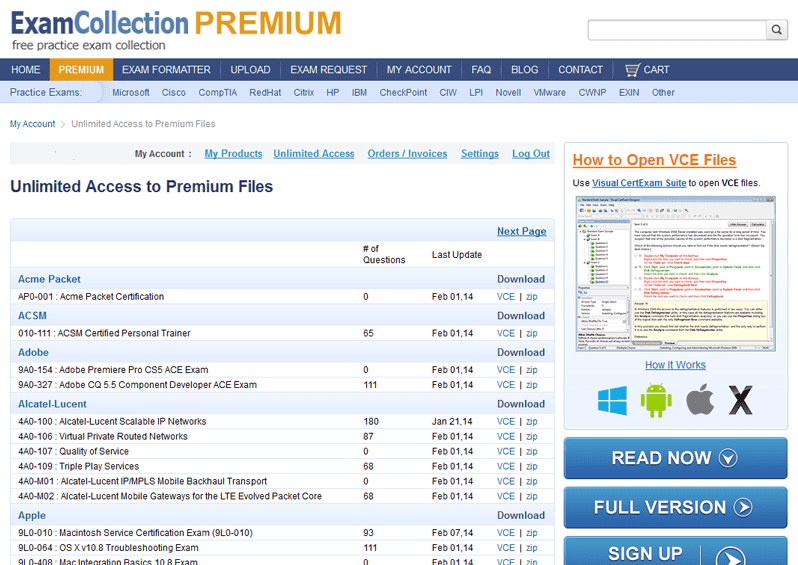 VCE files can be played with Avanset's VCE Player software. New VCE files can be created and edited with VCE Designer.
Features of VCE Files and Software
VCE files support images, graphic elements and special characters (non-Latin, Arabic, Chinese etc languages)
Easy print out and PDF importing/conversion options available.
Other formats can also be easily imported into VCE files, including txt, rtf, PDF (please refer to the separate section for instructions on the PDF importing and conversion).
Platform versatility: VCE files can be played on all modern Windows and Mac operating systems, as well as on mobile devices
Downloading VCE Files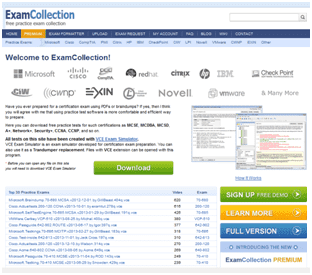 While there is a number of sources for VCE files available online, not all of them are reliable and trustworthy. We recommend ExamCollection as one of the most reputable VCE sharing platforms. ExamCollection offers free registration which is very quick and easy to do. Once you register, you are free to download a variety of VCE practice exams. You can learn more about registering and using ExamCollection here.
ExamCollection also offers a Premium VCE option, where for a small and sensible fee you can get access to expert-verified braindumps (ExamCollection guarantees that the questions are authentic and really come from actual IT exams; the answers are also correct - guaranteed).