Explore the Latest
VCE Exam Simulator Software from Avanset
VCE Exam Simulator BASIC
Open VCE practice exams and benefit from interactive learning, score reports & lots of convenient features.
VCE Exam Simulator PRO
User-friendly software that lets you create and edit VCE practice exams.
Get Started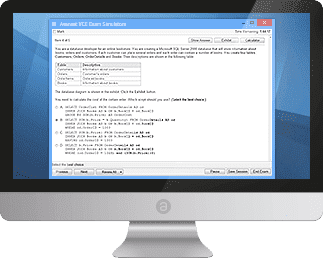 VCE Exam Simulator
for Mac
VCE Exam Simulator engine compatible with all modern versions of Apple/Mac OS for desktop.
Learn more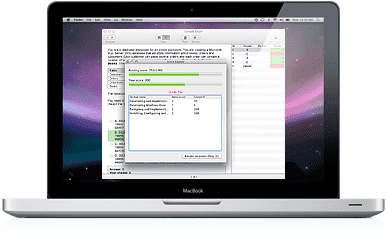 VCE Exam Simulator
for Mobile
Practice for your exams on your mobile device just the same way you do on your desktop. are supported.
Learn more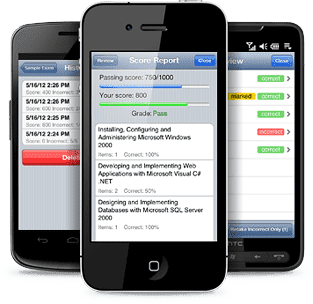 VCE Exam Simulator
Smooth testing engine for interactive exams on your desktop - with advanced features and learning tools.

VCE Player for Mac
Get VCE Exam Simulator for Your Mac Desktop

VCE Mobile
VCE Exam Simulator Apps available for Android and iOS devices.
What is VCE Manager?
The software that is currently known as VCE Player, used to carry an old name: VCE Manager. Currently, this is a part of VCE Exam Simulator kit. VCE Manager/ VCE Player allows users to play VCE files. It has the following features:
Select exam area (practice all questions or a part of the exam)
Post-exam questions review, score analysis - helps users understand where they need to improve.
Save session and other convenient features.
To download VCE Manager visit www.avanset.com and choose your preferred option. VCE Manager is included in all VCE Exam Simulator packages (BASIC and PRO):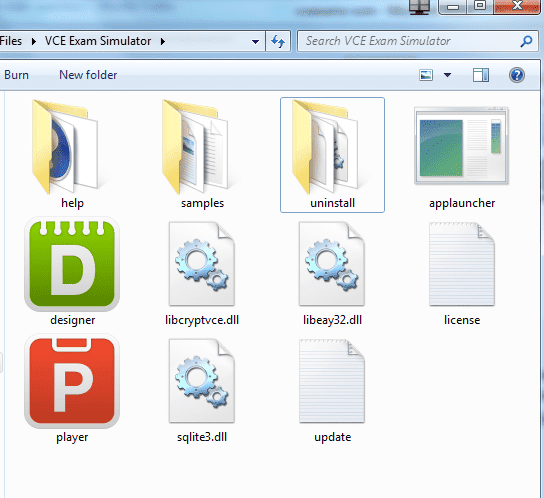 Choose the duration of your subscription (you'll be able to extend it anytime), which will affect the price of your software, and you'll be able to download your software.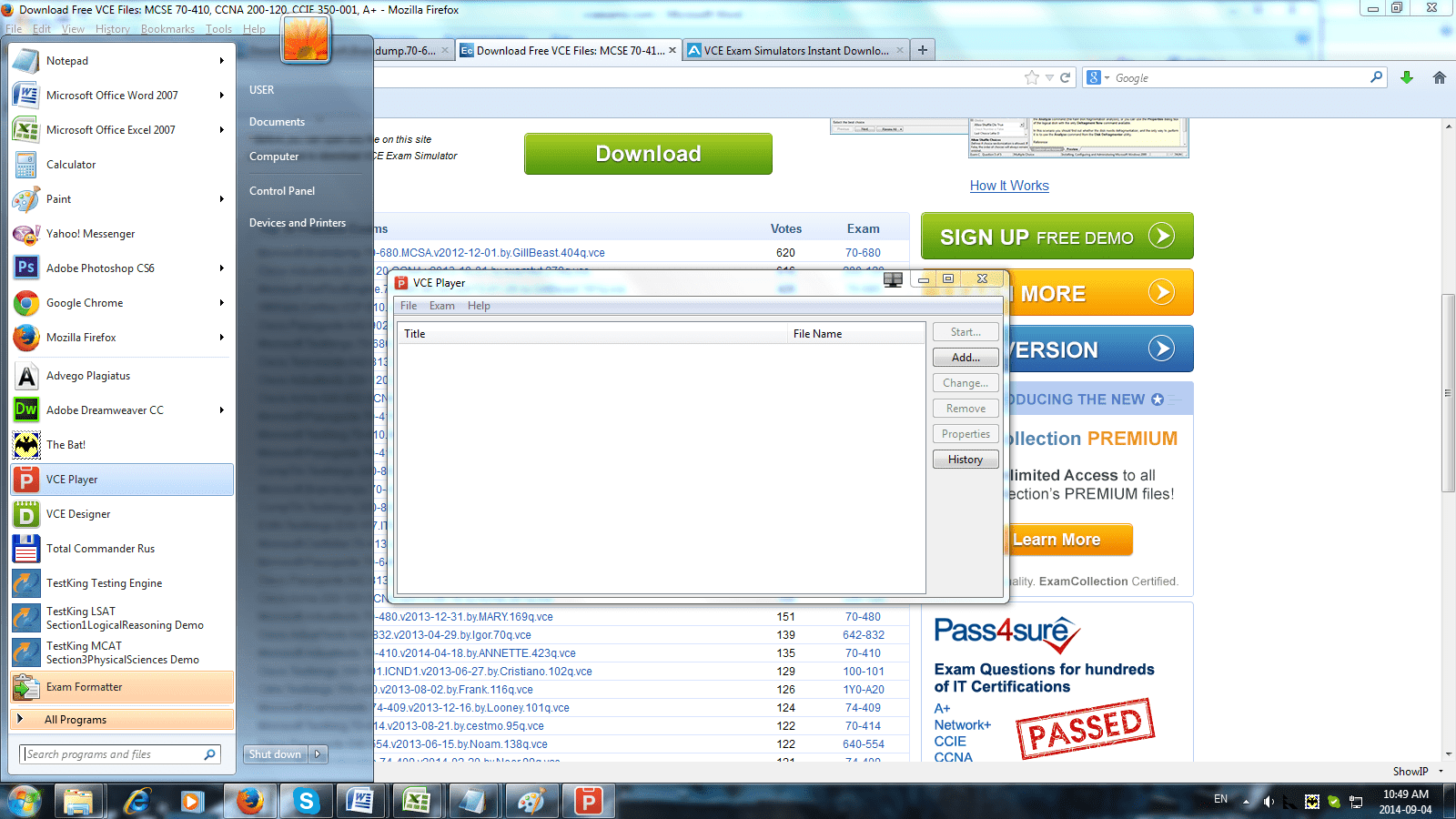 Once you download and install your VCE Player / VCE Manager, it will be saved on your hard drive, and you'll be able to open it by simply clicking the red icon of the VCE Player: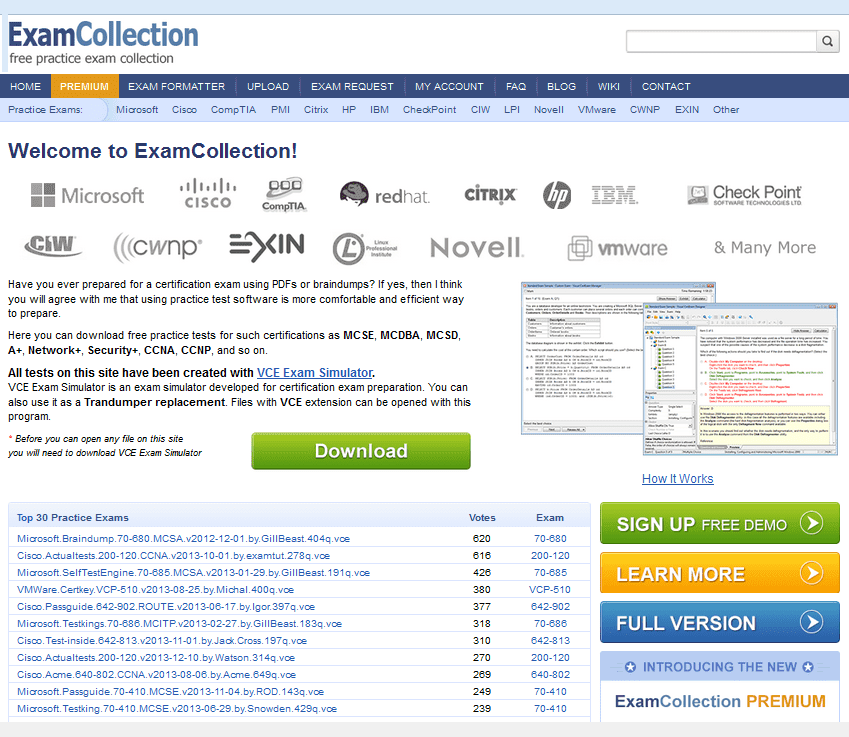 To import a VCE file into VCE Manager, click Add and choose the VCE from your hard drive.

Here, we have added a VCE braindump of Microsoft's 70-680 Windows 7 exam to VCE Viewer: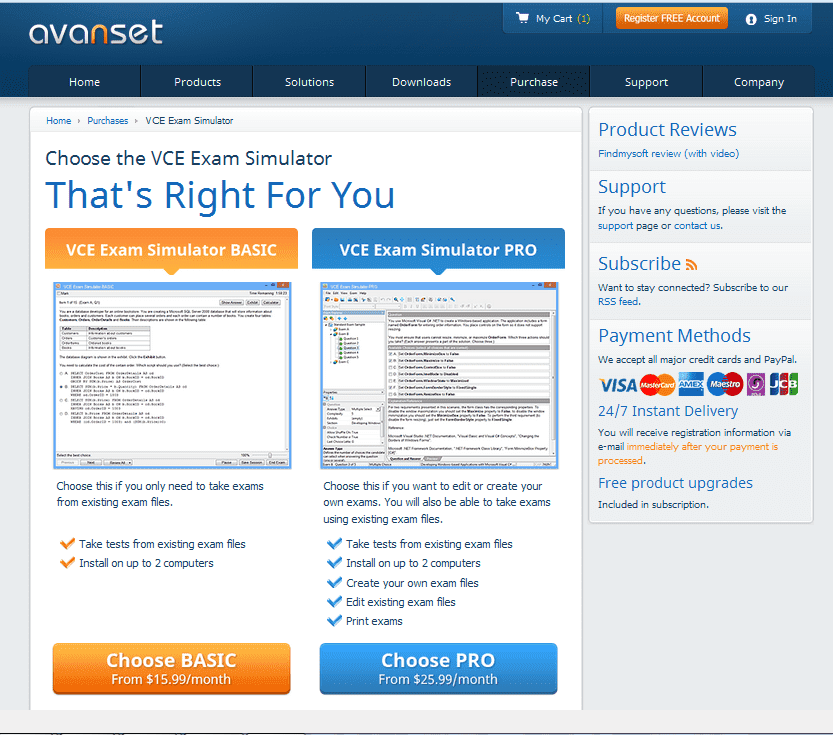 Clicking Start will open exam settings in your VCE Manager, type in your name, set the time and choose exam topics that you want to focus on (or take the entire exam):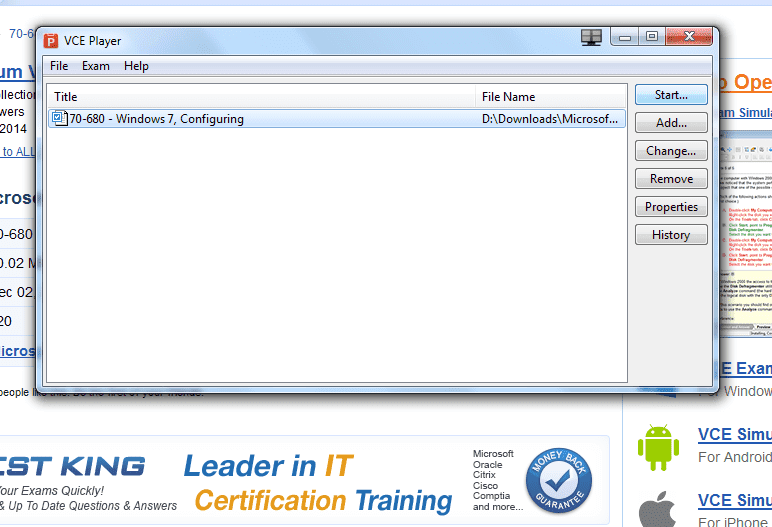 Start answering your questions:

VCE Manager supports a variety of question types, like match sections, select and place, or drag-n-drop questions: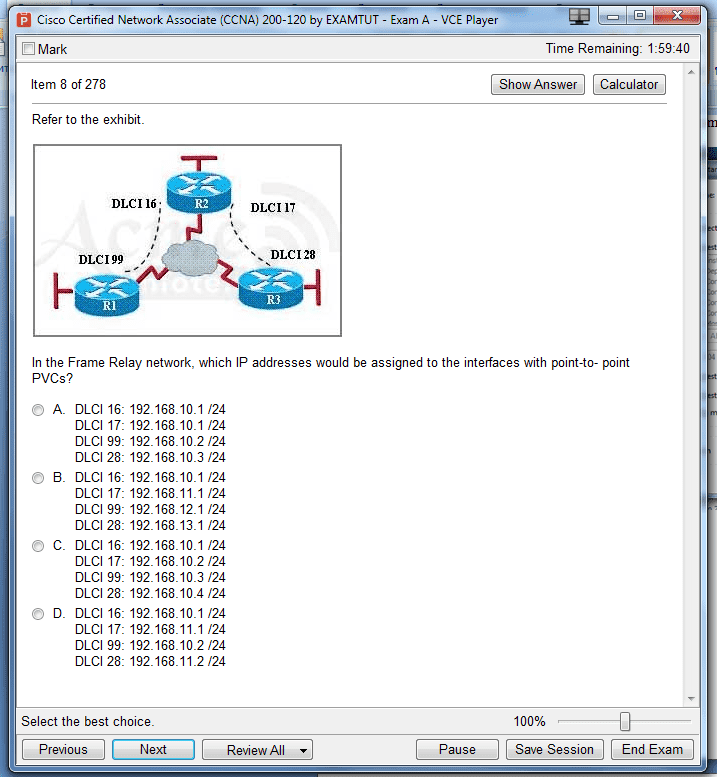 VCE Manager Notes:
VCE Manager opens images, which can be included in questions and answers.
VCE Manager supports various IT Certification exam styles, including Microsoft exams, Cisco exams, CompTIA, HP and more.
VCE Manager also supports foreign languages and characters, so you can play VCE exams in Arabic, Russian, Chinese etc.