Explore the Latest
VCE Exam Simulator Software from Avanset
VCE Exam Simulator BASIC
Open VCE practice exams and benefit from interactive learning, score reports & lots of convenient features.
VCE Exam Simulator PRO
User-friendly software that lets you create and edit VCE practice exams.
Get Started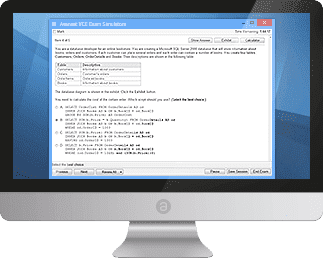 VCE Exam Simulator
for Mac
VCE Exam Simulator engine compatible with all modern versions of Apple/Mac OS for desktop.
Learn more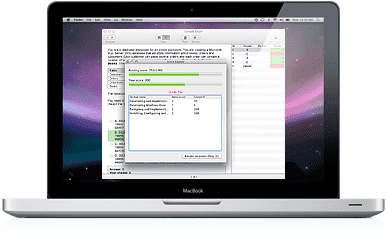 VCE Exam Simulator
for Mobile
Practice for your exams on your mobile device just the same way you do on your desktop. are supported.
Learn more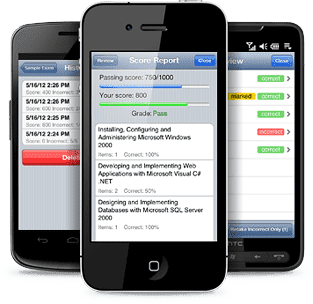 VCE Exam Simulator
Smooth testing engine for interactive exams on your desktop - with advanced features and learning tools.

VCE Player for Mac
Get VCE Exam Simulator for Your Mac Desktop

VCE Mobile
VCE Exam Simulator Apps available for Android and iOS devices.
VCE Testing System
Years ago, VCE Testing System was Avanset's first product that targeted businesses and institutions. It is now retired, but originally it allowed clients to create, manage and administer tests (exams, quizzes) over a network featuring a centralized test management and data storage, advanced exam editor, test mode customization features, as well as a variety of data export possibilities.
VCE Testing System targeted businesses and institutions that required interactive testing in their work processes, however, weren't satisfied with mainstream solutions. Most testing solutions offered businesses and HR these days come with pre-packaged tests and do not allow the flexibility and convenience businesses strive for. Avanset, however, offers added flexibility.
VCE Testing System was replaced with the offering of VCE Company Licensing for Organizations: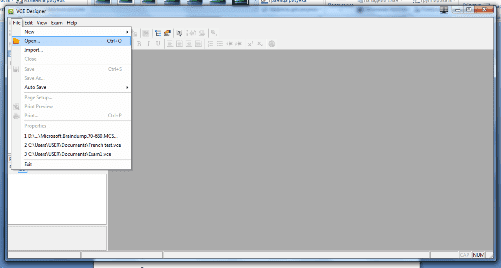 VCE License offers organization the following benefits:
Can be installed and used on multiple computers
Each subscription includes 30 installations
Each subscription can be upgraded for any number of installations (up to 100).
VCE Testing System is fully customizable to meet the unique needs of companies and other organizations.
A tailored training system, right at your fingertips
Create, edit, and administer your own tests
Custom training solution for guaranteed success
VCE Software for Businesses and Institutions
While the potential of the VCE Software is infinite, and the possibilities depend on your organization's needs. Most Avanset customers tend to use VCE License for their HR purposes, like pre-employment testing or employee proficiency testing and other HR tests.
In 2014, VCE Testing System was replaced with VCE Company Licensing with one corporate license supporting up to 100 computers.