Explore the Latest
VCE Exam Simulator Software from Avanset
VCE Exam Simulator BASIC
Open VCE practice exams and benefit from interactive learning, score reports & lots of convenient features.
VCE Exam Simulator PRO
User-friendly software that lets you create and edit VCE practice exams.
Get Started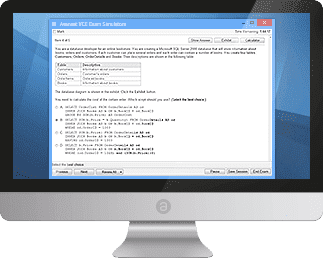 VCE Exam Simulator
for Mac
VCE Exam Simulator engine compatible with all modern versions of Apple/Mac OS for desktop.
Learn more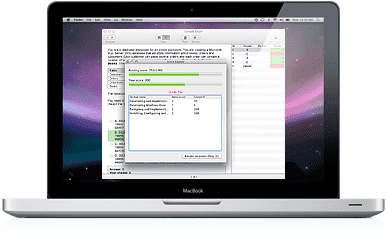 VCE Exam Simulator
for Mobile
Practice for your exams on your mobile device just the same way you do on your desktop. are supported.
Learn more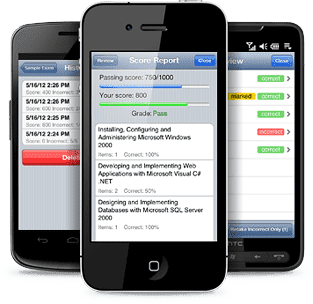 VCE Exam Simulator
Smooth testing engine for interactive exams on your desktop - with advanced features and learning tools.

VCE Player for Mac
Get VCE Exam Simulator for Your Mac Desktop

VCE Mobile
VCE Exam Simulator Apps available for Android and iOS devices.
VCE Software
VCE software is a popular exam preparation tool. It is based on the Visual Certification Exam (VCE) technology and supports VCE files. VCE files are interactive exam files, which can be opened, played, edited and created with VCE Software. VCE Software comes in 2 options: VCE Exam Simulator BASIC and VCE Exam Simulator PRO, available at www.avanset.com: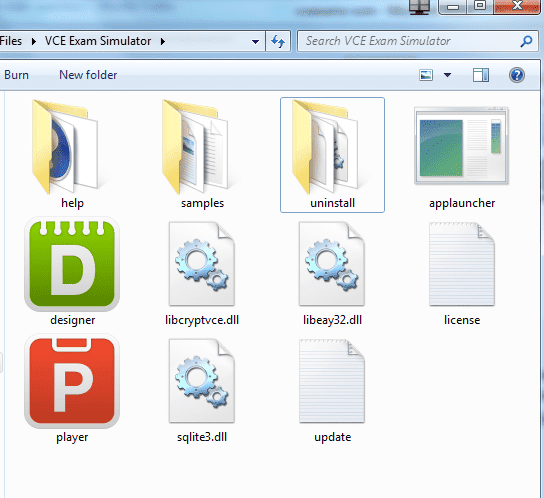 The BASIC package contains VCE Player, while the PRO also includes VCE Designer, enabling users to create and edit their own VCE files.
After choosing your package, you will need to select the duration of your subscription, which will affect the price of your software, and you'll be able to download and install your VCE software: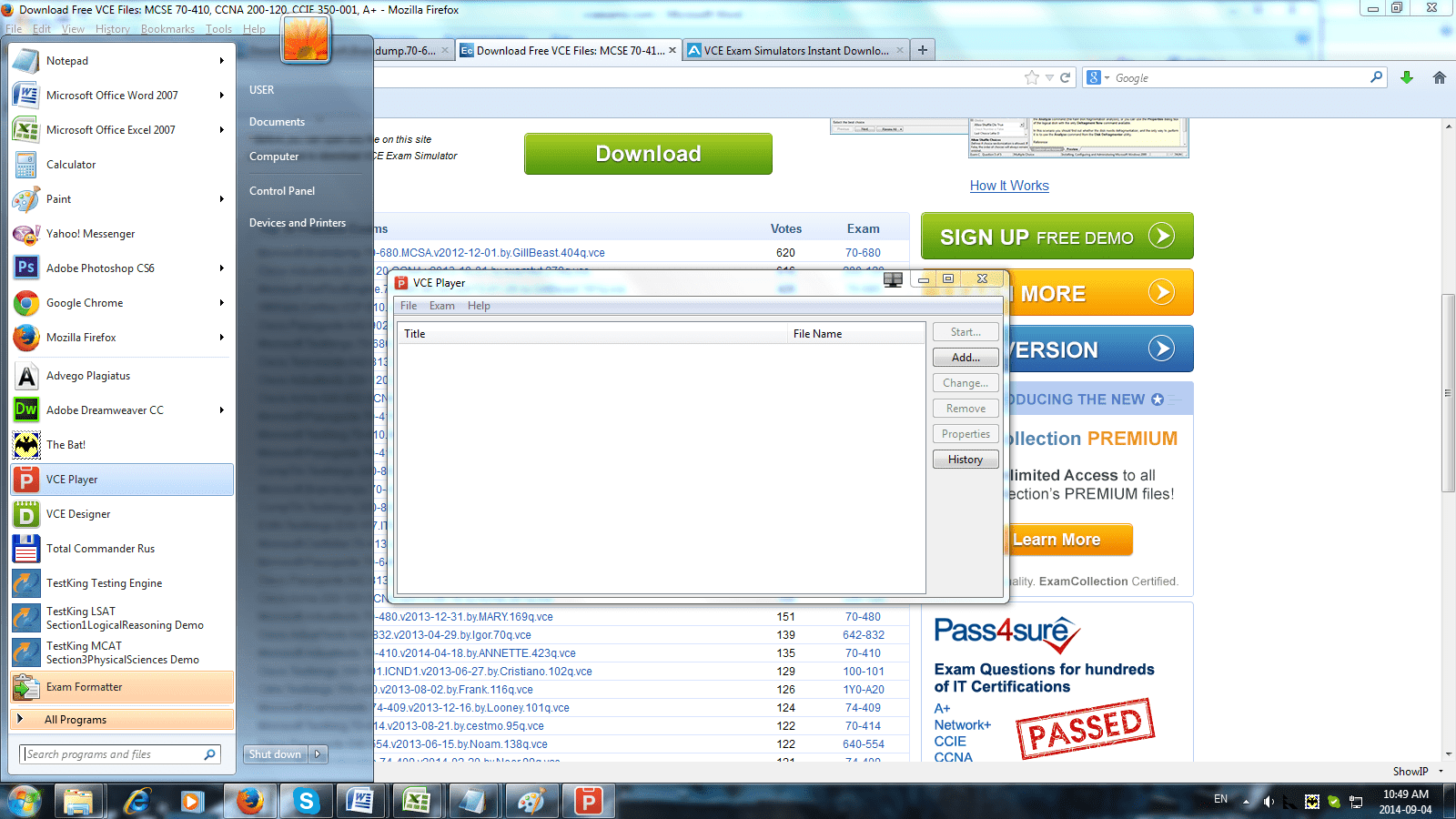 Sometimes users are confused with subscription options, and have trouble understanding the logic behind billing. Both VCE Player and Designer are based on the concept that you purchase your subscription, not the download. Therefore, when your subscription expires, you will not be able to play your VCE exams before you renew it. And if you don't need to use the VCE software for some time, you just do not extend your subscription and do not have to delete the software. And if you need to work with VCE exams again, you can simply renew your subscription without re-installing VCE software itself if you kept it on your computer.
Explore VCE software further to decide which option is right for you:
VCE Software Enables You To:
Create your own VCE files or open the files created by someone else.
Various question types to suit your needs various popular exam approaches
Print option - you can either print out the entire exam, or select the parts you need printed.
Importing questions from various file formats, including txt, rtf, PDF (PDF file conversion can be done with Exam Formatter
Embedding images. The option to embed images in jpg, gif and png formats.
Versatility.
Support of foreign characters. The latest version of the VCE Software supports non-English characters, so it can be used by non-English speakers, as well as by language learners to test their foreign language skills. From Spanish to Chinese, VCE enables the support of foreign characters.
Various platform support, including Windows (all modern versions), Mac, and popular mobile platforms. All versions are available with timely updates.