Explore the Latest
VCE Exam Simulator Software from Avanset
VCE Exam Simulator BASIC
Open VCE practice exams and benefit from interactive learning, score reports & lots of convenient features.
VCE Exam Simulator PRO
User-friendly software that lets you create and edit VCE practice exams.
Get Started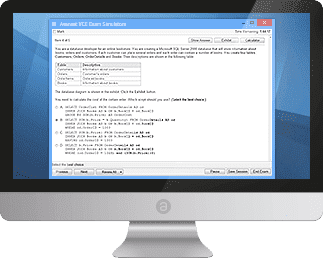 VCE Exam Simulator
for Mac
VCE Exam Simulator engine compatible with all modern versions of Apple/Mac OS for desktop.
Learn more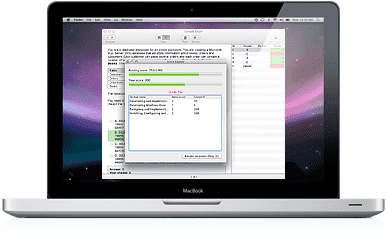 VCE Exam Simulator
for Mobile
Practice for your exams on your mobile device just the same way you do on your desktop. are supported.
Learn more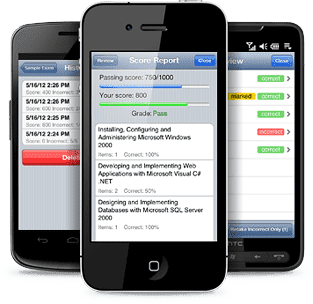 VCE Exam Simulator
Smooth testing engine for interactive exams on your desktop - with advanced features and learning tools.

VCE Player for Mac
Get VCE Exam Simulator for Your Mac Desktop

VCE Mobile
VCE Exam Simulator Apps available for Android and iOS devices.
VCE to PDF Converter Manual
Sometimes you may need to convert your VCE exams into PDF files, to have them viewable without the VCE software (on a work computer, for example, or to print them out from a different machine, where you do not have the VCE software installed). Although VCE is a very convenient format, using PDF is sometimes impossible to avoid. Here's how you turn your VCEs into PDFs.
VCE-to-PDF Converter Manual
Make sure you have a PDF printer installed on your computer. Here, we have do PDF as this is a free software, but any other options you might have work exactly the same. PDF Printers allow you to convert ANY printable file into PDF. So, be sure you have it downloaded and installed.
PDF-to-VCE Converter
When creating a new VCE exam, you may need to import questions from a PDF file. Instead of retyping them manually, you can convert your PDF into VCE with a free tool called ExamFormatter, specially developed to be fully compatible with the VCE Designer. It supports images from the PDF and carries them over to the VCE, and has a variety of other convenient features. ExamCollection provides a very user-friendly tutorial on how to use ExamFormatter.